Muñeca (Third Draft)
Published: 18 February 2019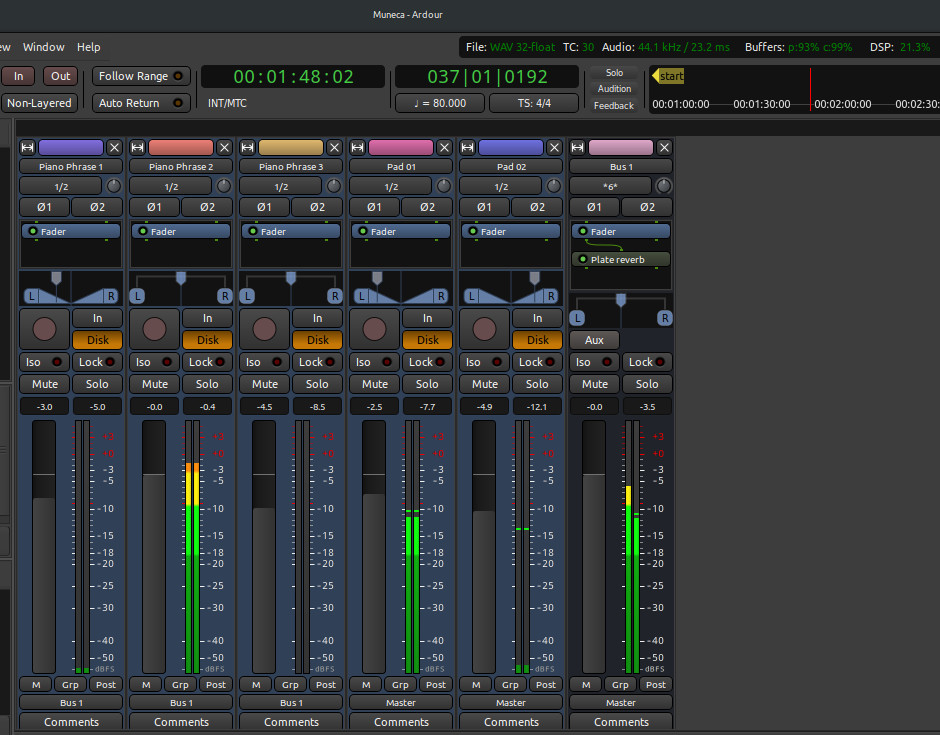 Listen to Muñeca (Third Draft) on SoundCloud
It had been exactly a month since I last worked on this piece, apparently. And that time, I wrote that I needed to learn to play the parts by hand if this were to sound right. I did get a Korg NanoKey2 shortly after so that I can learn to play this piece when I can, especially during my breaks at the office.
On this draft, I decided to go with a version that is a lot slower. I also pruned a lot of parts and decided that I wanted only the phrases that told the story that I wanted to tell. It does, to be honest, sound right as it is. There may be some space in there for me to put in a couple of guitar parts but I'll have to do that in a future draft— if ever I still make one.
I did well this time, I think. It makes me happy just listening to it.
If there's anything that I'd still like to change in this version, it would just be some technical details. There's too much compression in the final mix, it suppresses some notes that I would have wanted to ring a little more— particularly the final D chord. I'd also try to find a different set of strings/pads for the low ends and probably bring in more highs— a small violin ensemble or, yeah, an overdriven guitar.
But I can imagine how easy it can be to overwhelm the piano by adding in those things. And I don't want to do that.
For what it's worth, if you're here reading this now—
Thank you.