My Friends: Bart. Just Bart
Published: 21 May 2019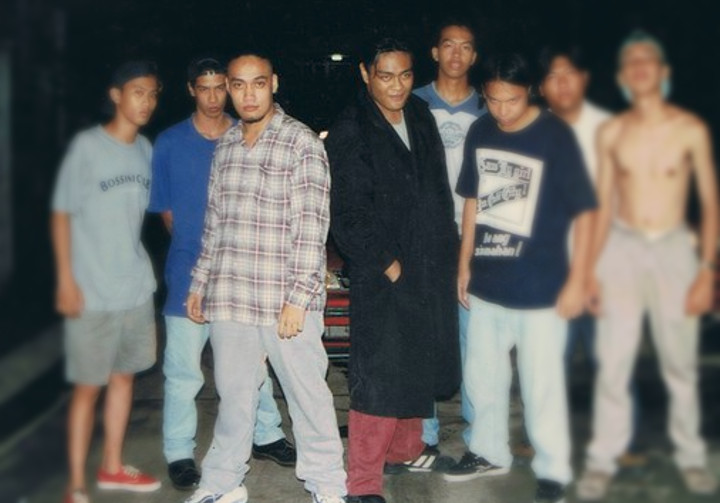 "Show me who your friends are, and I will tell you who you are." — Vladimir Lenin
I wasn't supposed to write about Bart until around the 30th, in time for his birthday. But I'm not really good with waiting. Bart knows this because since we were in high school, he had always made us wait whenever we were set to go out. And I was always the one whose patience got exhausted.
But that's all about Bart that I had no patience for, the waiting.
Bart and I had been friends since second grade although, as we lived some distance apart, he was then closer to classmates who were also his neighbours. We would only become very good friends in freshman year when, along with a guy named Michael Tekiko, we discovered the same things made us extremely happy. And by that, I meant we discovered how to laugh ceaselessly about so many random things. It was great— to laugh out loud and not care what others around us think.
The laughter got so out of control, though— especially inside the classroom—, that Bart and I had never been classmates again until senior year. We have this feeling that the teachers and administrators had it in them to keep us separated. It didn't work. We would still see each other in the football field and in other places. And the laughter continued.
After Lourdes, we went to different schools. Bart went to UST with Direk to take up AB Communications (I think) and I went elsewhere. The distance from España to Commonwealth wasn't far, though. Not for us. I would often find myself in UST even during my own class hours to just hangout and sketch, waiting for Bart and Direk to go out. The three of us, along with Dodong were inseparable back then.
There was even a time when the four of us would ride with Dodong to La Salle and hangout at the parking lot. But not before having our Mutiny Breakfast Meal at Kaibigan. It was a small eatery along Taft, near the Engineering Gate (I'm not sure if that's even an official name) that had a jukebox. A jukebox! The owner was so annoyed with us because we would put in like twenty Pesos worth of play time only to have Mutiny's "Rak N Roll na Lamang" on repeat—at full blast— while having our sisig at seven in the morning. Yeah, we were annoying. And I feel no guilt saying that.
But that's just the way we were when Bart was around. We were very carefree and enjoyed life at another level.
I haven't seen Bart in maybe five years. Longer before that. I suppose I speak for all our friends when I say that I miss him terribly. We all do. We don't know why he suddenly disappeared on us. I know that he had recently lost his dad and we only knew when Tito was lost. We would have loved to be there for Bart— for "immoral support" as we'd like to call it; because we're weird that way. We don't know what else is there.
Maybe I'm just being melodramatic. I seem to be on the mood for melodrama these days. But for Bart's birthday, I wish he would realise and accept that he has many friends. That he doesn't have to go through whatever he needs to go through alone. Nothing has changed through the years. That we are still waiting for Bart to come to us.
Come back.
You'll never walk alone.