Of Pentecost and Mixed Nuts
Published: 10 June 2019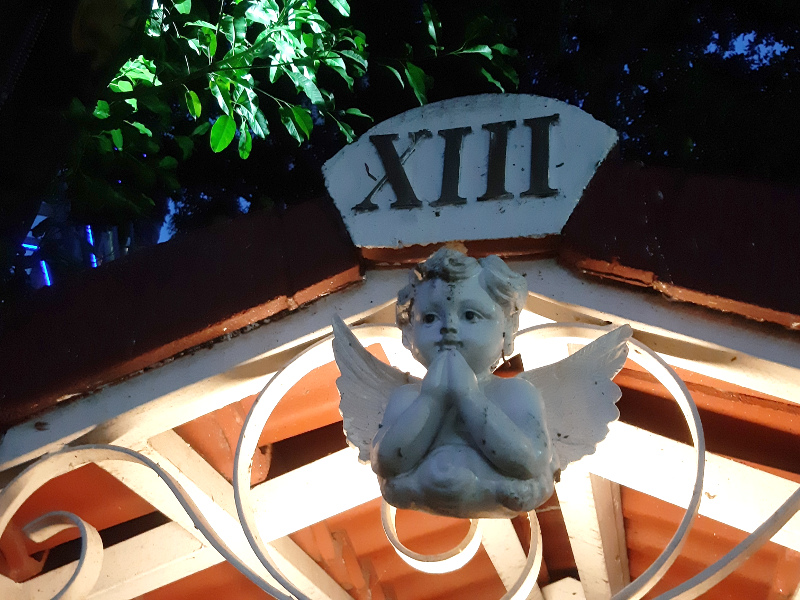 It's ironic that on Pentecost Sunday, when we celebrate the descent of the Holy Spirit onto the Apostles to aid in their ministry, that I am confused about so many things and I don't really know what to do. Or do I?
At this point, I've forgotten what the homily was about. To be honest, I wasn't really listening as I've been thinking about stuff all through out the weekend, including that time when I was supposed to be at Mass. And it's funny because this sort of episode is usually triggered by events that happen around me: timewarps, an odd comment from another odd person, an innocent smile from certain places.
Last Saturday was just— wala lang.
Later on Saturday night, I went with Dodong and Pau to The Roadhouse near the Mall of Asia to catch Nuts's birthday gig with Kosmikskala. While it was a really good night of rock and roll, the blues, and some jazzy outpourings from Christine, there was an innocent offer by Nuts that until now is just tearing me apart (but just a little). It's really no big deal. It's a practical choice; a typical no-brainer.
See, the company that he works for is looking for Python developers, which I am. The company has very high profile clients; it's a direct hire, which means that the pay will be a few tiers higher than what I am making now— and I am making a lot; and, since the position is new, there's a good chance that I can make it to something above senior-level quickly as more staff members come in.
On the other hand, I can't help but feel unwelcome where I am right now. Some of the people who have been warm to me previously have become really cold. I don't know how much that is related to how others feel about being the subject of my poetry but, yeah, it seems related. And, of course, there's that delicate person here at work who has never been short of making me feel unwanted.
It's such an easy choice.
I don't understand why I want to stay. Nothing is going my way here. There is no indication that things will ever change. And as things seem to be going, it's only going to get worse for me. But I can't leave— even then, when I thought it was a good thing to do. In spite of all the things that are going against me now, there is one thing that I don't want to lose— my inspiration.
It's an inspiration that grows even in the middle of all the adversity and uncertainty and all other unwanted shit that can happen. An inspiration that I don't understand why it is there but has always shown me what I can be. Always.
I've found myself here.
I am myself here.