Of Jams and OPM
Published: 15 July 2019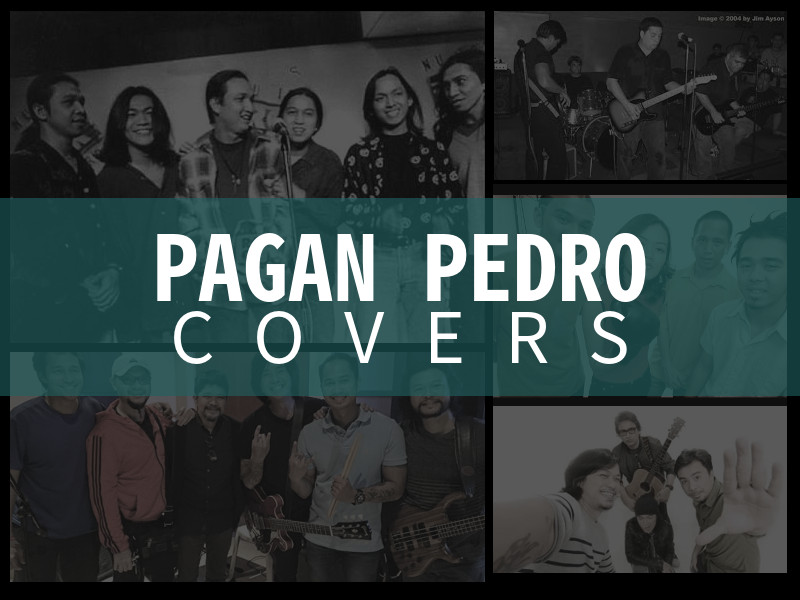 We're playing at two venues on the 26th— "lagari", as the call it. The earlier set will be in Taguig and the next one, where we were told we'd be the main band, will be at Commonwealth in Quezon City. It will be a Friday and I'm not sure how that is going to work out given the Friday Carmageddon here in Manila.
For both sets, we intend on playing all-original Filipino songs because that's what we are rehearsing. We're actually rehearsing for Paufest 10, which will be in the middle of August where the theme is OPM. But since we are, no matter how it doesn't seem like it, non-gigging musicians. And by that, it means that we don't play for a living— we just play for the love of playing.
Anyway, since we'd be spending a lot of time rehearsing, we thought that we shouldn't waste time doing different songs for the three gigs that we have in line for the next thirty or so days.
We're not really big on OPM, though. Not until last Saturday when we developed a new appreciation for the songs that came out when we were also trying to come out. It's so much fun doing the songs that were the staple in the defunct LA 105 and NU 107 stations. Stuff we listened to when we were young and dreaming that one day we, too, can make it. We never did, of course. But that's life for you.
The songs we'll be doing are:
Alapaap and Magasin by Eraserheads, both of which we already did at our homecoming earlier this year. The same goes for Laklak by The Teeth but we are also intent on doing Prinsesa. After Image will be covered as well in Tag-Ulan and Mangarap Ka because we also wanted to cover stuff that are uplifting. Black Mercedes Benz by The Breed because why not, it's good old rock n' roll and my distortion happens to sound great when doing the power chords for it. Hinahanap-Hanap Kita by Rivermaya because Pau (after whom Paufest is named) wanted to sing it. Torete by Moonstar88 because I requested it— and my friends have practically no choice but to do it if they don't want their singer to go all diva, ha! Your Love by Alamid and Pagsubok by Orient Pearl because we all just happened to know how to play those songs and they were alright when we jammed them.
We also intended to do some Razorback and other heavier stuff but Tierney, the other singer who is not a diva, couldn't make it in any of our playdates. And no, that isn't a sarcastic statement. He needs to move house and, unfortunately, those dates are all the time that he has. I wonder if he can make it to the Brown Cow Night, though.
But yeah, in two weeks we gig. To be honest, I don't want to sing (any of the songs except Torete and Your Love) because I have also developed a new appreciation for my guitar playing. It feels so nice to just have Pepito strapped on and doing the rhythm section, especially those songs that are heavy on distortion. It's an awesome feeling to feel the air from the amplifier whenever I hit his strings. I won't get to feel that as much when I need to remember the words to the songs that I'd be singing. I wish Tierney were available...
Come To Me by Battery will be the oddball in our set. It was also I who requested it. If we're not big on OPM, we have nothing for any stuff with a religious inkling. But it's such an easy song to play and sing at the same time— it has all but two chords: G and C— and it's a gift to Jewel who's going to have all the freedom in the world to take the bassline from anywhere to kingdom come.
The gig at the 26th is for a cause but I have no idea what about at the moment. I think it's for a scholarship grant or for helping out with student loans. Perhaps I'll write more about that when I get more information.
I hope we do well.