Not Disturbed but Poisoned
Published: 31 October 2019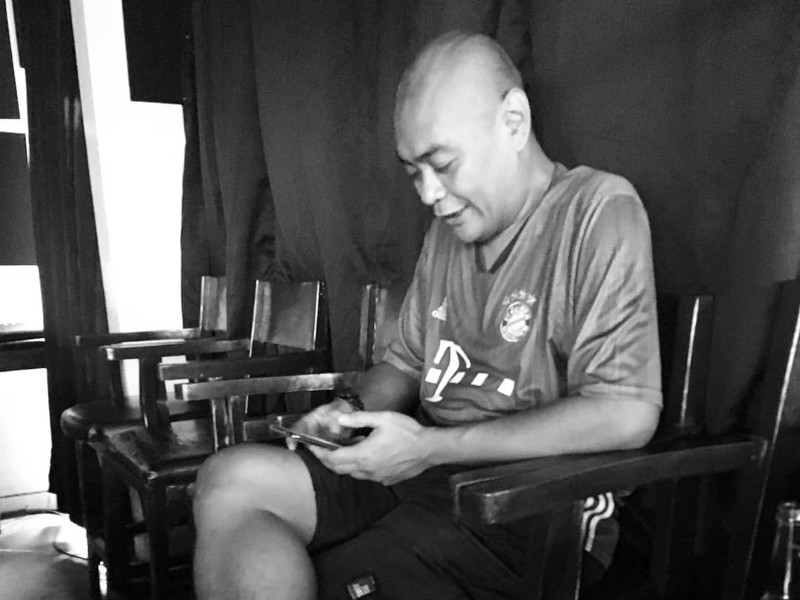 Photo by Romil Hernandez
So, I haven't been posting in the last couple of days because I suddenly have a lot of things to work on. I can't really discuss it here because of privacy issues. Suffice it to say, it's real work. The last couple of days have really been tiresome but, at least, I'm accomplishing stuff.
I haven't been sleeping well again the last couple of days but as Ate Neth told me, "if you really can't sleep, don't force it. Sleep will come." But the problem is, since I have been out to work with, what, just two or three hours of sleep, I really can't run. I'd just collapse.
I tried running last Tuesday and all I was able to do were four sprints. I was hoping that over the last few weeks that I'd been doing that that I can add one more to the six runs that I should normally be doing. I suppose my body does need to have a break, too. The stinginess in my thighs and in my calves haven't really gone away and I don't want to keep on relying on magic spray to keep me upright and able to move.
Perhaps, I should start working on my arms.
Anyway, I brought Pepito, the Marshall, and the newly-assembled pedal board to the office today. See, I was told by the events officer here that there might be a slot open for performers in our year end party that happens on the 30th of November. I don't want to go it alone so I spoke to a couple of workmates if they wanted to play with me. They agreed. And that is why I have my stuff here.
The three of us Arnie, George, and I, initially agreed that we'd play Sound of Silence, the Disturbed version, and Nothing Else Matters. But the events people didn't feel like the songs are appropriate for a party. Sad, though, because we're sure a number of our workmates would just love to have a listen to those songs— if only for the laughs. Right now, we're looking at playing Push from Matchbox 20 and Stand by Poison because we're simply out of ideas. It's not easy coming up with a set list when we're all so busy— even if the list must simply have two songs.
Actually, it was supposed to be only one song but Arnie and George felt like a one song performance is just too short to invest any rehearsal time on. I kind of feel the same way. But it isn't going to be just our night. There will be other performers for sure as our office is packed with people who can really sing and play. I wonder how the "songs have to be party songs" requirement go, though, as it seems there won't be a full band set up, which is why we opted for the slow songs in the first place.
Ah. But then again, "party songs" may mean different things to different people.
Tang-ina kasi si Rey, eh! LOL. If he hadn't gone away, the swimming party would have pushed through and the guys at work would know more about what we can actually do. But there's no use crying over spilled milk now, is there? Whatever.
I just wish I can go home right now and finally try to get some sleep.