Today, the Author is Alive
Published: 15 January 2019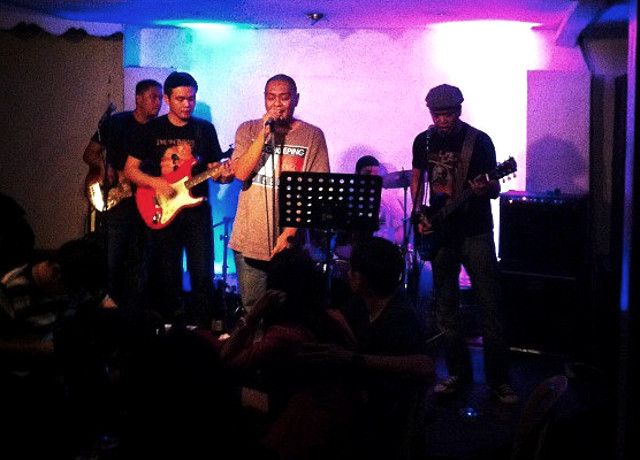 He seems alone and silent.
Thoughts remain without an answer.
Afraid and uninvited,
he slowly drifts away.
— Dream Theater
A few days ago, I wrote something about the words not drying out and a few days on, I still think that the words aren't going to dry out any time soon. But I also don't think that going on for a month writing about the same thing is healthy. Therefore, last weekend, I thought that I'd take a break from all that and post something different. I decided that I'd post the lyrics to old songs that my friends and I made— they've been asking for them for the longest time any way.
Why don't I write about those songs now?
Paris was my attempt to put myself in somebody else's shoes. It's about how one of my friends might be feeling about being in a lousy relationship while having to deal with stuff in school. We used to hang out a lot at their place in Paris Street and I was hoping that, being there with us, his friends, gave him at least some comfort.
But speaking of lousy relationships. Tornado was written the day that I was chatting with somebody in Texas. We were arguing— I suppose it's our favourite hobby. Suddenly, she disappears, leaving me with a simple message: "Tornado warning!" I went out of the office for a smoke. I was distraught. My distress must have been obvious because not long after, Chuck Isidro comes out for a smoke as well. We talk a little and I tell him what's going on. And it was he who told me to, maybe, write something to let the stress out.
There'd be more of those of episodes with that person and it was, indeed, a very stressful affair. And that's why there's also stuff like Ashes To Ashes and A Letter From Cairo, which I am too embarrassed to post anywhere because it's just ugly and it's juvenile. I wouldn't mind performing it again, though; it's such a fun song.
Libras and my brand of writing. I suppose they don't really go well together, do they? So, I'm taking a break from writing about the same thing over and over. And maybe, I'll start making music about the same thing— over and over and over.
But I have a lot of things to do today. So now, let's finish this off with more from that Dream Theater song:
Moved by desire and fear,
he takes a few steps away.
Lifting shadows off a dream once broken.
She can turn a drop of water into an ocean.
And she listens.
Openly.