What was that for?
Published: 07 February 2019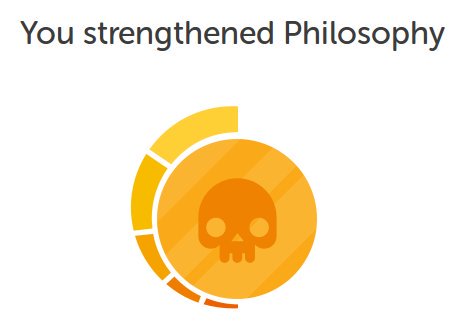 "What is this for?"
Now, that is a damn good question. In all honesty, I don't remember asking myself that question at any time that I do what it is that I do or say what it is that I say. Well, except this time when I am actually going to try to answer it: what is this for?
I've done so many things like this in the past: drawn so many faces, written so many letters, made many songs and poems that meant something most of the time. Why did I do it? What's the point? What good did it do to those people for whom I made that shit? What good did it do me to make them?
Sure, as an artist, I can really use the practice. It's like a sport; the more you train, the better you get at it. But at this point in my life, what good is it to me to be able to draw and write and compose and sing better? I write programs and maintain IT infrastructure for a living. And relative to a lot of other people, I do live comfortably. So, why should I need to get better at those things that I do? They serve no purpose.
"What is this for?"
I know that that wasn't meant to be hurtful. I know that that wasn't meant to put me in this situation where it's suddenly so clear to me that I don't know what the fuck it is that I'm doing. But I really knew that all along, didn't I? That the only midnight Suns in this part of the world exist only in my head.
Weh.
Maybe my fingers are just too sore from trying to find the right chords for it since Monday. Maybe my throat is just overworked from singing that song over and over since I came up with the lyrics last Tuesday. Maybe I'm just tired and I'm getting all worked up over nothing— it happens sometimes.
Maybe I'll know what all of this is for soon; because right now, I really don't know.