Of Secret Places and Peace of Mind
Published: 09 May 2019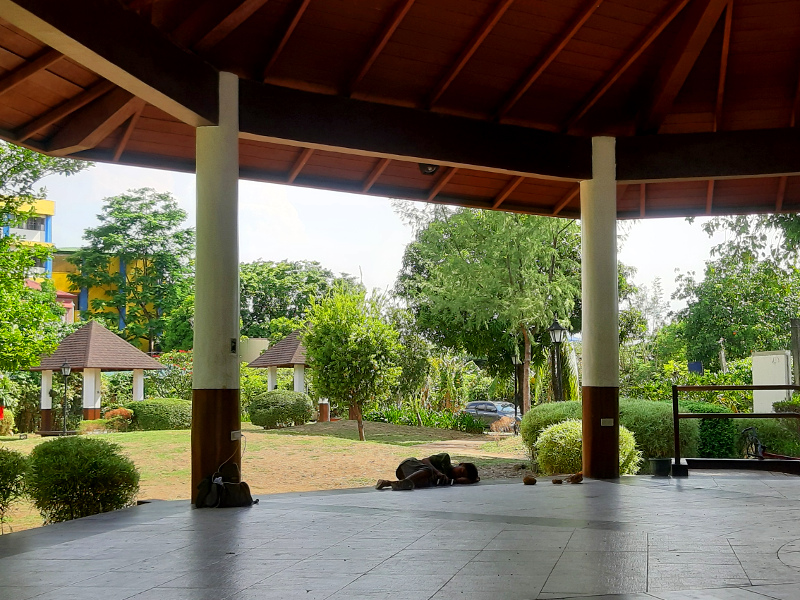 When I as still in school, the UP Lagoon wasn't what it is these days. It was full of weeds and had lots of garbage in some places, the concrete statues from god-knows-when were lifeless and mossy— like what one would typically see in a horror film, there were lots of mosquitoes and other unpleasant creatures, and it just smelled bad. The Lagoon was more like a post-apocalyptic wasteland than it was a lagoon. But it was my wasteland.
The mosquitoes were easily dealt with by the smoke from my cigarettes. And, coming from the long blackouts from the 90s, I was used to mosquito and other insect bites anyway. I didn't mind them that much. And of course, the smells also went away with every puff. I was a heavy smoker at the time, smoking more than a pack a day— at nineteen.
I had done a lot during those times spent in the Lagoon. Schoolwork (yes, I did try) in the form of sketches and other drawings. Poetry. The typical college tambay with the boys and the occasional girl classmate. I wonder how they're all doing these days.
After school, when I found jobs, I'd always try to look for a place to call my own. At the Centerpoint in Ortigas, it was the fourth floor stairwell. At Megamedia along Gilmore, it was a dark corner near one of the fastfoods (I forget which one). At Alpha Music, it was the place where the merchandising guys worked with the store displays— although, I can never be alone there, the guys were such good company.
In my current job, it was the pantry. But we all know how that went.
It's a good thing that I have a day when I can work remotely. And during Thursdays, I developed the habit of going to the mall and haunt Bo's Café. And while it's not really a "secret place", it's nice to be around people who are just doing their own thing, minding their own business.
Recently, Bladder and I had been going on joyrides in the wee hours of the morning. We sort of rediscovered this park along Buenos Aires where there are gazebos with electrical outlets. It's open to everyone. It's not as quiet as one would hope for in a secret place— as I am writing this now, a young couple is actually making out just nearby. But the air seems fresh and the sounds that the birds make (yes, there are birds!) make for a relaxing time.
The signal is great here, too. I'm having no problems connecting to the Internet using Qurna. And there's ample parking. I just hope that Raquel doesn't get any tree sap on her, though.
Peaceful places. I'm always on the hunt for them.
It's nice to be alone sometimes.