Of Peace and Padre Pio's Birthday
Published: 28 May 2019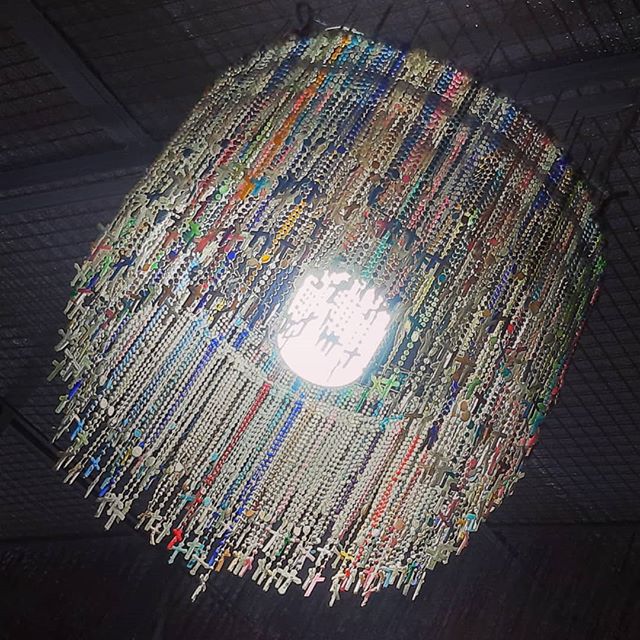 The priest that said Mass on Saturday told this joke:
There were three mothers who were boasting to each other about their sons.
Mother One: you know, my son is a priest. When he comes to visit us, our guests always call him "father". Mother Two: my son is a bishop, people address him as "your excellency"! Mother Three: well, my son is a cardinal. He is address as "your eminence"!
The fourth mother's son wasn't a man of the cloth. But he was tall and handsome and was sociable. So, she responded: "when my son is around girls, they always say, 'oh, my God!'"
It's not that funny. But I remember it because the priest went on to give a sermon about perspectives and attitudes. That perspective is something that we all have and that, most often, we will encounter people whose perspective is so different from ours. But even so, a change in attitude goes a long way. A very long way, particularly when the change goes towards understanding others— that even though we can never get ourselves to have the same perspective as people at the other side of an argument, that shouldn't hinder us from showing them compassion, charity, love, and all that is good.
Peace was the message.
As before, my mother and I attended an anticipated mass. This time, for the 26th of May, the 6th Sunday of Easter according to the Catholic calendar. But Saturday was also Padre Pio's birthday. And I suppose the priest had to tie up the Gospel from John 14:23-29 with the birthday celebration in his homily. Because from what little I remember about Padre Pio's story from school (he still wasn't a saint back then so we were focused on Francis of Assisi), Padre Pio— like many other people who strive to be Franciscan in spirituality— was the epitome of Pax Et Bonum.
"Peace I leave with you, my peace I give unto you: not as the world giveth, do I give unto you. Let not your heart be troubled, nor let it be afraid."
That hit me. Not only because it's a message that I may have forgotten in the last several years but also because, at the moment, it is something that I would love to say to someone. Someone who may be troubled. Someone who may still be afraid. But who is also someone who believes.
Peace is the message.
The priest concluded the service with a quip. And I am leaving that here because my mother wanted me to share it with my aunts:
"Be generous in your kindness. Be extravagant with your grace."
But if there is anything that I want to say as a closing statement, it is this: always shine your brightest. Peace be with you.