King of Spades
Published: 20 June 2019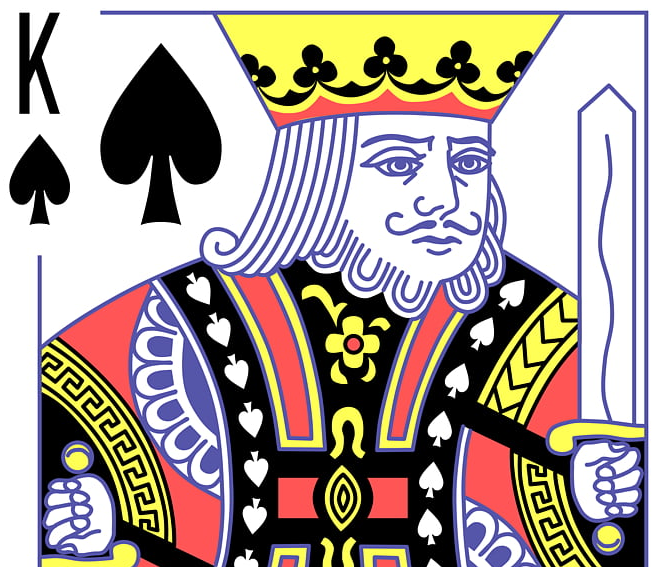 Yesterday, I wrote about a mountain of a problem. I thought about it some and slept on it. And I woke up with the realisation that timing is everything.
Do I want to go? Of course not. Do I have to go? That is what I feel.
But if it is really right for me to go, then it shouldn't be this difficult. And if, just on the first step, there already is a mountain to climb in terms of debt and uncertainty, then the timing isn't really right.
The circumstances that landed me my first day job in a decade weren't like this. And while I actively sought it, the process took just several days. No, that may not have ended well, but in the short time that it lasted, I was in a good place. The next one at West Avenue just came in the form of a Facebook message, totally unexpected. It came along with another opportunity from an old friend that I had to pass up on. The process of getting into the thing at West Avenue took two weeks at most and that stint lasted for one and a half years.
I left bearing a little grudge but that is overshadowed by a lot of gratitude for a great experience.
I am here after a random phone call just a month after the stint at West Avenue. The process took longer than usual but there were no hitches. The process took time because of exams and a short selection process. And again, it came with another opportunity— one that involved a more difficult process— that I had to pass up on. My entry here was as straightforward as one could hope for.
This time, it seems things are going against me. Hitches, constraints, sentiments of friendship and camaraderie and getting past certain things. It was a difficult thing to consider. The process is a lot more difficult to be in. The emotions, I can handle— they're nothing that a good smoke can't overcome. But the material and financial demands isn't something I can magically make disappear. And while that might be done through negotiation, it's not something that I am willing to go through at the moment.
I can't be telling the people whom I respect shit about wanting to grab opportunities when that's not my real motivation for what I was intending to do. But out of respect for someone else, I can't also say what I need to say. Not that I think that saying so would force a change on anything; that's absurd. But some situations are just better left untouched and left in the ground.
So, we bury it. Deep. Until it's time to dig it up again or the right thing with the right timing comes along.