We are Cows
Published: 29 July 2019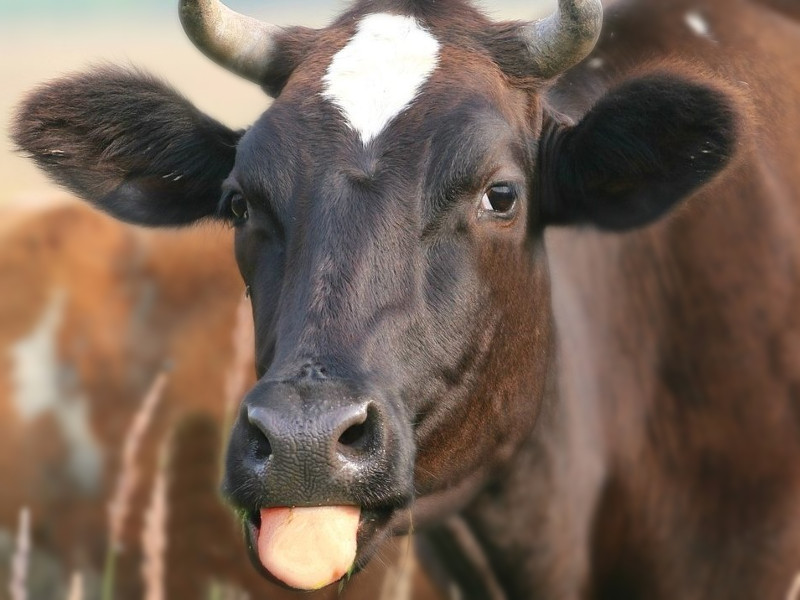 "Brown Cow" was a popular brand of chocolate milk in the Philippines in the 80s to probably the late 90s. And it has become a running joke for Mandaluyong Lourdesians who grew up in that period. The joke started when some idiot thought that our school varsity teams ought to have their own monicker, like the "Green Archers" of La Salle and the "Blue Eagles" of Ateneo. He thought, the Lourdes School of Mandaluyong "Broncos" sounded nice— except that Bronco sounded a lot like Brown Cow. That drink that a lot of us loved.
"Marian Blue" and white had always been our school's colours. The only time that I know of that that changed was when the school's golden jubilee was celebrated, when the colours changed to dark blue and gold. But that reverted to the original blue and white the following year. The brown, we got from the habit of the Capuchin brothers that run the school.
So, yeah. We're Brown Cows and on August the 24th, we will have our "Brown Cow Night".
The Brown Cow Night is a fund-raising project of the class of 1996. It's going to be a night of music featuring bands who are either all-Lourdesian or have at least a couple of members who are. It's going to be at Archipelago 7107 in El Pueblo. I also don't know which bands are playing, only that we will be one of them. Migo will almost definitely be there since two of their guitarists are our schoolmates: Earl from the sponsoring class and Nuts (I've written about him before). It would be nice if Nuts played with Pagan Pedro as well.
Incidentally, we're also trying to get Pagan Smoke (with Paul) together for that event but with less than a month to go, it's hard to say; because Nuts and Paul are just so busy. I'm sure the other guys would be happy to see us together again as we've played so many gigs with the lot of them during our heyday. We'll see but I'm not holding out any hope for it.
The Sunday before that, though, on the 18th we'll have another Paufest! I'm really excited about that because I haven't played at the Cowboy Grill and there's something that I really want to prove. See, my friends believe that I am cursed. Every bar and gigging place I've ever played with either Pagan Smoke or Pagan Pedro at has closed: Casa Nami, Players Café, Mayricks, Freedom Bar (but I think they're open again), Scarlet's Kitchen, Black King's Bar— all of them. At first, we thought it was just us. But considering the pattern of events from the last how many years, it's been concluded that I'm the unlucky one.
The guys played (without me) at several of those venues before. None of them closed until I dropped the divo act and sung with them. LOL! This will be the first time that I'm going to sing at the Cowboy Grill. Let's see what happens a few weeks after. So, please do pray for Sessions Bar— they might start to have a tough time soonish.
Whatever.
In August, we have two gigs. That's all I can look forward to these days.