Of Glitches and Fine Saves
Published: 19 August 2019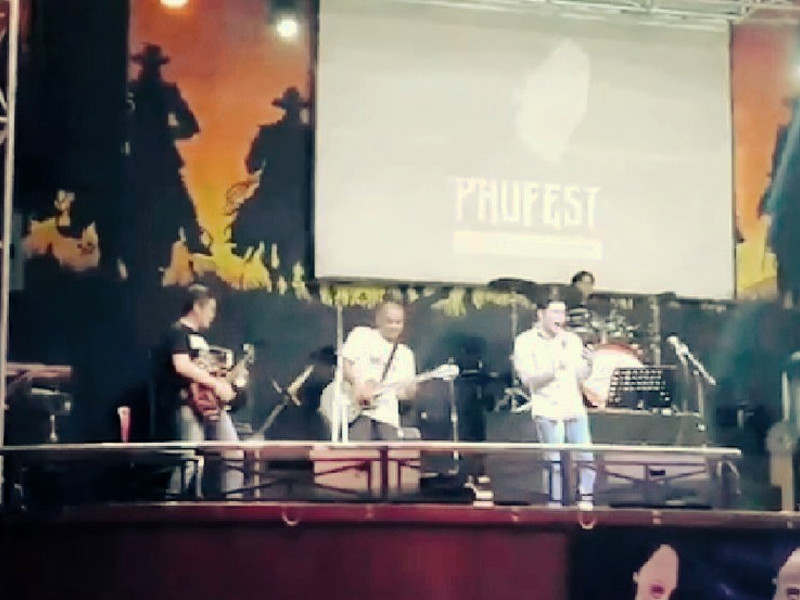 The problem with being the last band to play for any gig has always been when you finally go on stage, you're already tired because of all the singing that you do along with the bands that come before yours and, chances are, you've already had more than enough to drink. Yesterday, that problem was compounded by the fact that I had not been able to sing as well as I (believe) used to— having had some flu symptoms the week before and all the smoking from the last four months.
But hey, a man's got to do what a man's got to do, eh?
Paufest 10 was just awesome. But we— I, for the most part— were met with a number of glitches. See, we planned on doing two sets: the first with five songs, the more difficult ones; and the second with nine, slower but still challenging, songs. And the two sets got switched because of time constraints and all that. It's fine because coming into the gig, the band had already felt that I wouldn't be able to sing everything. So, we decided that we were going to do the easier set and, if I was still able to manage, we'd do the rest.
The first song, Pagsubok by Orient Pearl, was handled by Pau. No sweat. But the first of the glitches came right after when I had to announce the plate number of a car that needed to be moved as it was double parked— it turns out it was Raquel's. It's a good thing, though, that AB wasn't playing; so, I threw him my car keys and he handled it.
We got through Torete, Prinsesa, and Hinahanap-Hanap Kita fine. But for some godawful reason, the volume knob on my distortion pedal was turned all the way down. I didn't notice that at all. By the time we got to the guitar solo for Your Love, which I had been practicing for a couple of weeks now and for which I needed that distortion pedal working, nothing came out of my amplifier! Ha. Ha. Ha. But everyone was cool. I suppose I could have said "this song is for D...." an Nth time for good measure but I didn't.
And only after Your Love did I realise that all the water that I bought from the bar, I left at our table. My throat was so dry at that point that I was already having trouble getting my voice together when we got to Bilanggo. That was when I signalled Pau that I won't be able to continue. It was sad and frustrating because we had been preparing for this gig for around a month and we really did have high hopes that we would kill it.
But we were among friends.
We dropped Come To Me and put Black Mercedes Benz on hold. Pau decided that we would stay on but asked the people in the crowd to help us with the songs that we had yet to play. One guy, I forget his name, came up and sung Laklak for us— which was great because I had the chance to just play guitar all through out, something that I haven't done in a long, long time. But the guy wouldn't sing Magasin and Alapaap. They were too high for him, he said. So, what happened? The guys! The vocalists from the other bands that played before us came up the stage and, basically, did for me what I could no longer do that afternoon.
It's so easy to say that I screwed up big time. And I honestly did. But I suppose even in failure, things set themselves right if they really are meant to set themselves right. On a "normal" day, challenging as they are, I wouldn't have had much of a problem with Magasin and Alapaap— we've done those before. But I would gladly trade my finest day if it meant that what happened in that last set were to happen again.
Perhaps, it will— next Saturday. But I wouldn't bet on it.