Another Change of Seasons
Published: 08 October 2019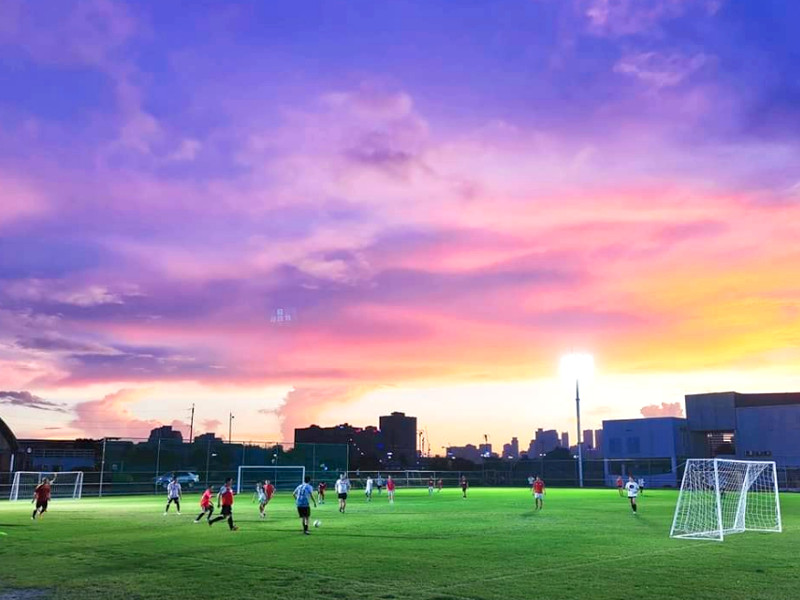 Photo by: Amanda Cabacang
Since I got Raquel early this year, Sundays have become special to me.
It hadn't always been this way. I hated Sundays as a kid because that was when a lot of things had been forced on me— dressing up and going to mass, for instance. Yeah, to think that I used to serve as a Knight of the Altar when I was in grade school. Anyway, yeah, Sundays are special.
It's my precious alone time.
I'll usually wake up at around 11 in the morning and have coffee. Then I go straight to the mall to get some supplies for the week— usually, it's just a trip to Mercury Drug and the supermarket. Sometimes, when I feel like it, I'd get a second cup of coffee from Figaro and take it to the smoking area. Then, if it's not raining or it doesn't seem like it's going to rain, I head back to the village and take Raquel to the "auto spa" at Capetown. It will be around 14:30 when we're done.
The football field at Circulo Verde is where I will be from 15:00 until it's time to go to mass at 19:00.
There was a bit of a twist to this Sunday story the last time. I wasn't able to get Raquel washed that afternoon because Capetown was full and it was already late (at least for me) so I went to the park to pass the time. That was when Mark from Vibranium messaged me about whether we wanted to play on Saturday, the 19th. Of course, I wanted to but there are five of us and because Jewel, Nuts, and Paul play with other bands, there's always an issue about scheduling. Long-story-short is that we've committed to that production.
I kind of feel excited about this gig because it will be Pagan Smoke's first since we had a reunion in late 2016. Actually, our first gig since would have been on Sunday, the 20th, but that will be in the afternoon. And as much as we are also looking forward to that because we'll be in very good company, nothing simply beats playing in the middle of the night— not at the beginning, not at the end, in the middle. I miss that.
But that leaves us with the question: is Pagan Smoke ready to play two straight gigs? We'll know soon enough.
So, I went to Circulo feeling very good. And I went to Sunday mass in the evening feeling great. It was partly because, at football, I got to play with a couple of guys whom I played with at the Kings of SOL tournament last June. I never expected them to come over as they seem to have made a home at Sparta and the BGC pitch, where I don't really go because... Why?! CV is just around the corner! But yeah, those guys. They're one of the best defences that a goalkeeper can ask for.
I played three games straight. Conceded just two goals, one of which I intentionally let go of because I had to protect my braces. I never really got tired— probably because of all the running that I've been doing lately. And Raquel and I made it home safely.
Just a few things that one can be grateful for.