For Better or Worse
Published: 21 October 2019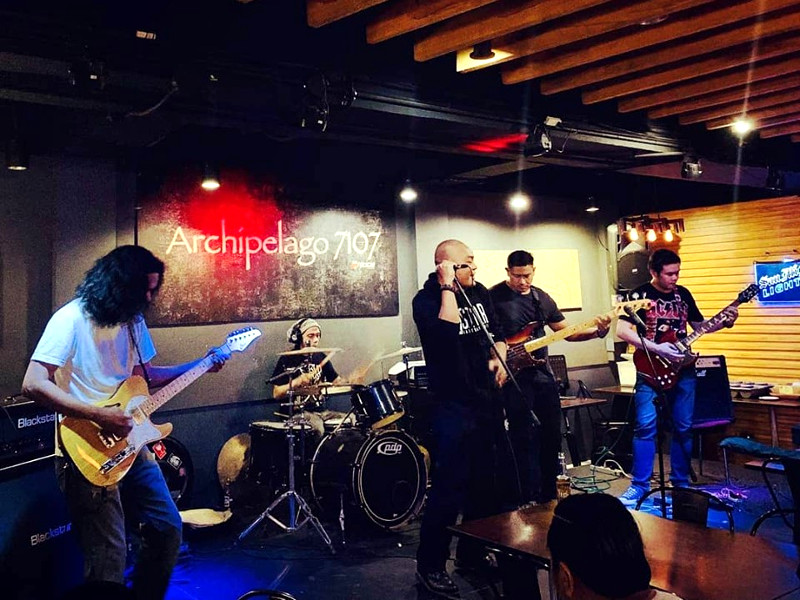 I don't know whether the weekend couldn't end fast or if it didn't last long enough. I'm so tired right now but, somehow, I can still feel an energy inside me that's making me want to do more stuff. I must be just hungover.
Saturday night, we played the Buddhafield Productions gig at Archipelago 7170. It was a reunion of sorts, of bands that used to play the 90s and early-2000s underground. Bands that were somewhat fixtures at Club Dredd, Mayrick's, The Freedom Bar, and all those places where nobody really went to but birthed a lot ideas in music and the spoken word. It was an honour to have been a part of that reunion.
We opened the night— at 10.30 in the evening. The show should have started 8.30-ish but that's what you get when you try to bring in too many rockstars in one place. (LOL! No offence meant to our bros who came.) I suppose we did good. Perhaps that was from all the excitement that we had building up for the last couple of months. We played our usual set of five original songs: Tornado, Brisbane, Ashes to Ashes, A Letter from Cairo, and Calypso 101. Old songs that spoke about old times, except for Brisbane, which I wrote about previously.
We did mix a lot of things up. I'm not in the mood to elaborate right now but I suppose I can say with all honesty that we sounded great that night.
Nuts and I went home early because there was still another gig yesterday, Sunday. It was the Sons Of Lourdes Batch 95 Bandfest at Skinny Mike's, a fundraising affair for next year's grand alumni homecoming. It was great to be there, to see old faces, to be with strangers who have since become friends. Apart from us members of the band, two of our classmates also came over— Deho and Potch. They're very supportive that way. Hahaha!
Our set itself, though, left much to be desired. We were really tired from the previous evening. We played last because we were the last band to arrive— rockstars, LOL! But seriously, it's really no big deal as the event started at 1PM and ended just around 7PM. And what was left of the crowd weren't themselves anymore. We started playing around 6 and opened with Black Sabbath's War Pigs. We also inserted 311's What Was I Thinking in the middle of the set. I forget where exactly— I was so drunk at the time. Heck, I don't even remember how we got Paul home.
You can't sing well anymore after you've had two and a half buckets of SanMig Light. You can't stand up straight. And you hold on to the mic stand for dear life most of the time. But some things do become clear in some states of mind. I wasn't that drunk that I don't remember pinning a tweet while we were driving from BGC back to Cainta.
I've thought about unpinning and deleting it. I won't. Not for a while— because it has been true for some time now. And it will be true for a long time yet.