Duvet Weekend
Published: 28 October 2019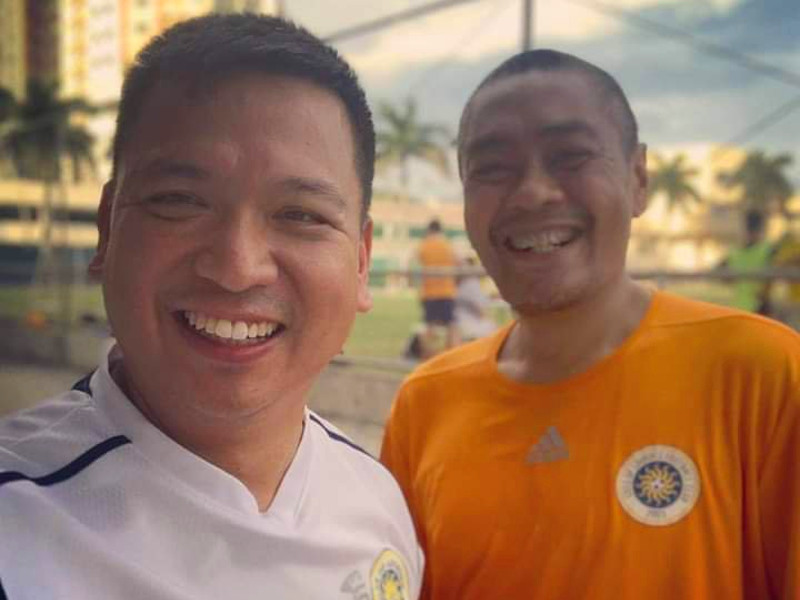 In the office, there's something we call a "Duvet Day". Initially, I thought it was the equivalent of the Birthday Leave but when I applied for it last week, I was told that it was for one's work anniversary. Good thing that I haven't used my work anniversary leave so I was still able to have my Duvet Day last Friday anyway.
I spent most of Friday just resting at home. Good thing, too, that I didn't need to work as I had to go to my dentist for my monthly braces adjustment. Then I was on Netflix the entire time. I seem to have strained my thighs when I ran last Wednesday so I literally had my foot up while marathoning the shows on my watch list.
It has been a week now since Pagan Smoke had those last couple of gigs. We're on break but Paul had to play with KNK on Saturday night at the FOUL reunion gig. Nuts was with Migo at the "Fight for Every Heartbeat" benefit on Sunday. Jewel and Dino, I don't know where they are. I'm not sure if Dino went with the kids to Japan but if he didn't, he'd have called. But that's us. We disappear and reappear every so often.
I decided to go to FOUL because I haven't seen KNK play for such a long time. We had been lined up together often in the past even though we don't really belong in the same genre. KNK is a "technical death metal" band— lots of growling typical of the genre but the guitar and drum work are a lot more complicated than one would expect from "normal" people. But yeah, we'd been lined up together then because we shared the same drummer; and for a couple of gigs, the same bassist and guitarist. I never got invited to growl for them, though. Hahaha! Because I don't really growl. At least, not on stage.
I didn't go to the Migo gig because it was a Sunday and that day is for football. Besides, Melmac and Bladder had to take Raquel to Parañaque in the evening as they had to be at Tita Flora's wake. But that's another story.
It was a pleasant surprise to see AB and Ziggy at Circulo yesterday. They took their kids to the workshop/lessons that happen just before we have our open play. I actually played against Ziggy's team, España United— which is funny because it's supposed to be a UST alumni team but many of them are also from Lourdes. And to be honest, there were moments that I felt out of place playing on the wrong side of the field. But that's alright.
I played four games as Astra Manila's keeper. It's always a pleasure to play with that team because we seldom lose. For four games, I played with them; stopped a handful of shots; let a handful slip. I went home really satisfied with myself because I didn't feel any pain in my thighs, that I had been nursing in the days previous. But man, I was so tired. Two hours playing— in the not-so-chill side of the pitch.
I'm still tired. But there is much to be done...
I was also told that there will be a year end edition of the Kings of SOL. Ziggy and I will be playing together again. We're not sure if AB and Jason are playing but we're hoping that they will. There's no definite date for it yet but Ziggy's looking at gold as early as now. I'd like to look ahead with him but my back and my legs seem to have other ideas.
I'll have to train for that. Really hard.