Sunday, the 17th
Published: 18 November 2019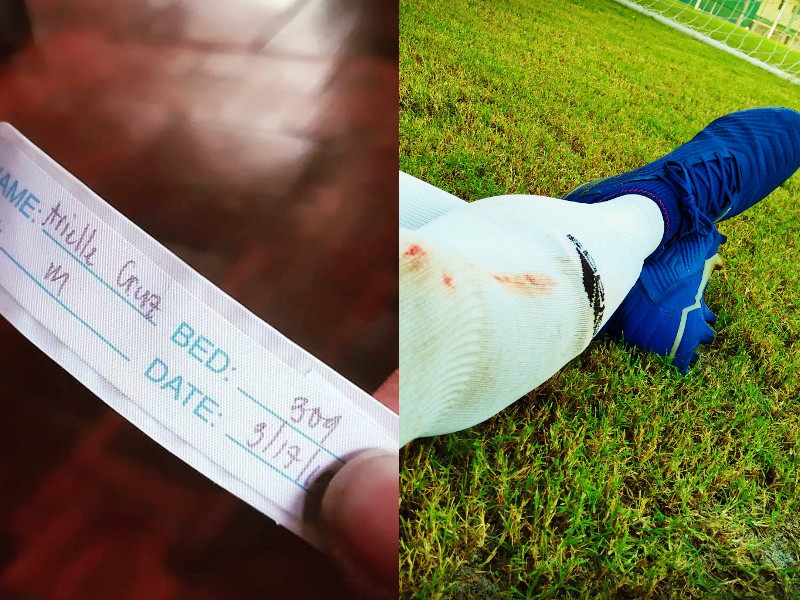 Sunday, the 17th. It has been eight months since I got confined at Saint Camillus for pneumonia and what was first diagnosed as measles, which turned out to be something else. I stayed there for six days, from that Sunday to the following Friday.
I suppose the gravity of my situation wasn't really apparent to me at the time. When you're sick, you don't really care about anything else except getting some sleep; you don't care about food, you don't care about not being able to go about, you don't care about the needle that's stuck at the back of your hand or the ones that they stick in you every few hours.
It was only when I got home that I realised how nasty the place I was in really was.
My sister, Annette— we've always been at odds since we were kids— whom I haven't spoken to for years even though we live in the same house, wouldn't let me in when I got home from the hospital. At least, not until she could give me a hug and tell me how afraid she was for me. That was when I knew that I almost didn't make it home. And it was shortly after that when I heard the stories about my delirium and all the shit that I may have said when I wasn't myself— of the fear that the people around me felt while they watched me sleep.
This isn't drama.
Unfortunately, though, you really can't capture moments like those with screenshots that you can show your friends to support the stories that you tell. But I did come back from that. And I would like to think that I am a lot healthier now than I was then. That I am stronger these days than I have ever been.
But where there is the absence of screenshots, there is the presence of things: the clothes that you haven't been able to wear for nearly two decades because you've gotten so huge; the weighing scale that tells you that you've lost 35 kilograms since you got out of that hospital room; the bronze medal that you won after making an important save at a third-place match penalty shoot-out; the MRI results that show how the disks between your vertebrae are kissing your spinal cord; the scars on your knees and elbows that seem to want to just open up again and again on Sunday afternoons; the bruises on your back that don't want to go away.
And painful as some of those things are, there's a lot of comfort in knowing that your body can still handle all of those things. That you are not beyond healing.
Saint Camillus is all but 1.5 kilometres away from our house but I've come a very long way from there— because there was a dream.