Hindsight 2020
Published: 12 December 2020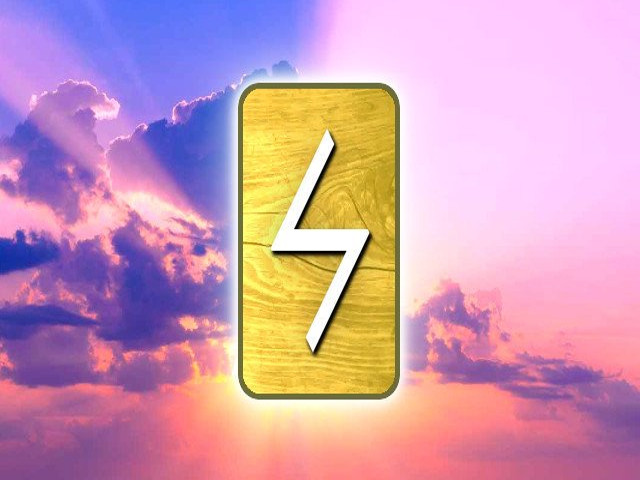 They say that hindsight is always 20/20. I bet a lot of people, up to the distant future, will look back to this year with a lot of regret, a lot of fear; taking away so many lessons. If they don't, especially the ones that have been given a lot of responsibility by society, then we're really doomed.
I will remember 2020 with fondness.
A lot of good things happened to me this year. I will write about them early because it's almost the end of it and, with the way things are going, I don't believe a lot of things are still bound to happen. Not to me, at least.
The Transfer
Very late last year, I ran away from something. I got down from where I sat in the clouds because I didn't want to be like Icarus who flew too close to the Sun only to have his wax wings melted. I ran away from Dolly and the hell that was around her.
My departure was supposed to be 60 days from the time I filed my resignation also in late December. I should have started working at WTW at the beginning of March. But Hell being the hell that it is, it sort of ate itself up and I was free even before January ended.
I started on 17th February, after having a two week vacation part of which I spent in the North— on my beach. I'm grateful that my current bosses were able to have me start when I started. And I am fortunate to have started then; because when March came, the lockdown started and from what I've heard, Hell had a very hard time picking itself up from its meltdown.
Perhaps, the rune reading that I made on my birthday last year came true. But I really can't take pleasure in the idea that hose who have hurt me are hurting so much more right now.
The Ducati
I was intending to get a Ducati some time last summer. It didn't have to be one of those big Monsters. What I wanted was a highway legal Scrambler. Everyone I asked, of course, was opposed to the idea— especially Melmac. But what could anyone have done when it was already here?
But at WTW, I was told by my new co-worker who was a lot into big bikes, that machines like the Ducatis require the same maintenance as that of a car. And that it takes a lot less milleage before the bike had to go to the shop for a tune-up. It will even cost more than what I spend for Raquel every time I take her in. And I believe this co-worker because he also drives a Toyota Fortuner and he also owns a 750cc Honda. He'd know what he's talking about.
And, of course, being on lockdown meant that having two rides was a bit pointless. The only reasons why I wanted a bike was so I'll have a second mode of transportation on Fridays, when Raquel is in coding (which has been suspended anyway) and because I can afford it— or so I thought.
The Man Cave
Come September, after having been in lockdown for nearly seven months, I decided I'd look for my own place; because I didn't want to be pent down in the house any more. And at the office, they were already talking about having us work remotely for an indefinite period. I first thought I'd get one on a lease but when I found out the monthly costs, I asked myself, "why don't I just get my own?"
But I didn't know where I wanted it to be. At some point, though, the idea of living near a football field and having a view of a body of water started forming in my head. And there is only one place that I know about that has those: Circulo Verde.
I was able to reserve one of a handful of the remaining units in the Avila South Tower and I am still in the process of moving in. The agent or whoever he reports to just have some weird requirements that even my bank doesn't understand.
We'll get that sorted out sooner rather than later. I just need to get those requirements into writing so that, in the event that fulfilling them gets me in hot water in the future, I'd have something to show for it.
The Storm
The day before my birthday, I finally got my driver's license. And at the time, the lockdown had significantly eased up so I was able to make full use of my freedom to travel. Well, not really, I just drove around familiar places in Pasig and Rizal. I've driven to the office, too, when I had to get my ID and to pass by the old Hell in Makati to see if I can get any of the tax documents that I wasn't able to get before I left. But you really can't expect to get anything from visits to Hell— especially if it's already gone.
Around this time, I also met someone on Tinder. We started out slow— exchanging three, four messages a day. Things picked up a bit when we started talking and video calling on Messenger.
She's great. Trish. But just as we all do, she has a past that I will not talk about here.
It started getting a bit serious come mid-November, particulary around the time Typhoon Ulysses came. See, in those 24 hours, I got myself and Raquel stuck in CV because I couldn't drive her home after taking Melmac to Kapitolyo for a preemptive evacuation. The flooding in Green Park was quick to rise and too slow to subside.
Trish kept me company in all that time. And considering she's someone who shouldn't be losing sleep, I will always be grateful for that. I've kept her company as well, during times when she didn't intend to lose sleep but couldn't help it. And I guess in all that time of seeing each other through to whatever, it wasn't difficult to fall.
I fell fast. And I fell hard. And we don't keep each other company any more.
The Alchemist
When we were on speaking terms, up until a week ago, Trish lent me her copy of The Alchemist by Paolo Coelho. That copy is one of her personal treasures and the story itself had been a fixture in our long conversations. Of course, I know how the story goes as I've heard it told by Jeremy Irons in an e-book that I downloaded many years back but I have never actually read it. So it was nice to have the book with me.
I was intending to finish and return it to her once I had the time, when everything that needs doing at work was done. This weekend would have been the perfect time to just sit down and go through it, even though I do still have deliverables for up until next Friday. They're fewer now.
But things happen.
Trish asked me for it some time in the middle of the week. I told her that I'll ship it to her when I was done. But because things happen the way they happen, I ended up getting a message telling me that I should just keep it.
And I will— like the treasure that it always has been.
I won't be picking it up now, though, because I need to get a lot more sleep. If I don't, I won't make it past New Year's Day.